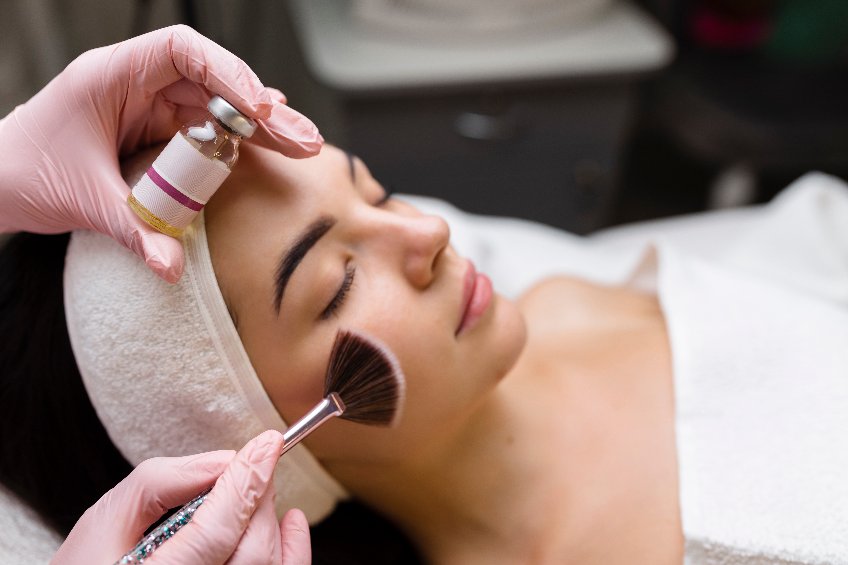 PEEL YOUR FLAWS AWAY
VI Peel Procedure
For rebooting, resurfacing, retexturing, and revitalizing your skin, chemical peels are the modality that multitasks! A professional chemical peel works by tailoring the level of exfoliation to address your individual goals, and can be used to treat a variety of common skin conditions and concerns. From acne to aging, we work with multiple strength options and are proud to offer the VI Peel protocol, which is one of the most advanced aesthetic peeling treatments on the market.
Achieve your ultimate glow by booking with one of our skincare experts!
Advantages of Vi Peel:
Balances excess oil and targets congested skin
Improves tone and addresses loss of skin elasticity
Minimizes the appearance of acne scarring
Minimizes signs of aging including fine lines and wrinkles
Reduces active acne
Reduces rough texture
Rejuvenates dull or depleted skin
Soothes redness and symptoms of rosacea
Targets sun damage and hyperpigmentation
Book a consultation
What Our Clients Are Saying
Ready to set your appointment?