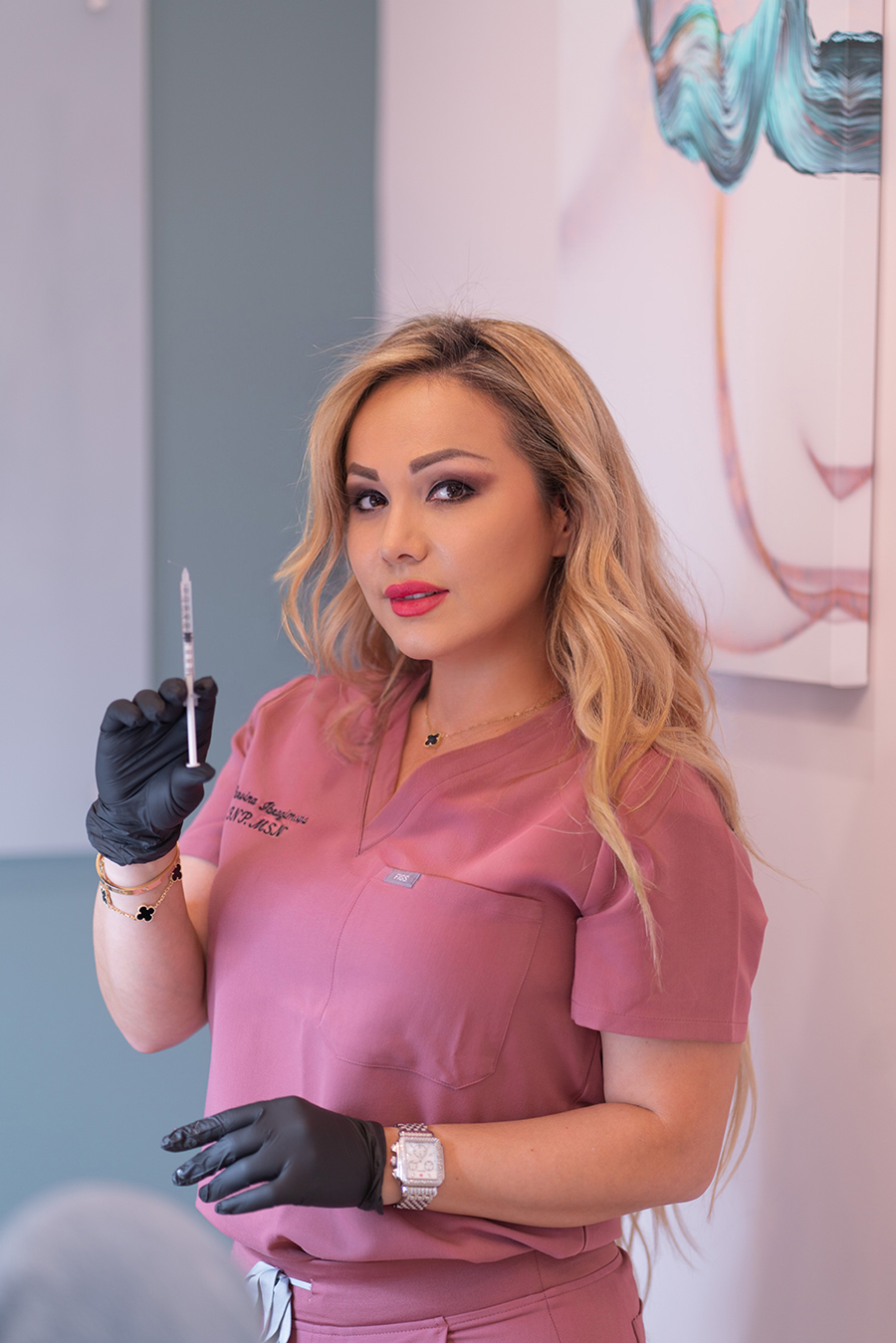 Look Younger and Brighter
Mesotherapy
Perfected by aesthetic experts in Europe, and now one of the most popular cosmetic procedures available at our clinic, mesotherapy is highly effective for encouraging skin rejuvenation and targeting signs of aging.
Our mesotherapy treatments work using non-invasive injections to infuse the middle layer of the skin with a cocktail of customized active ingredients – including botanical extracts, enzymes, antioxidants, and other vital nutrients. We also work with the technique of biorevitalization, which uses the body's own platelet-rich plasma to stimulate the skin's natural regeneration and rejuvenation processes.
Contact us to learn more. We love helping our clients achieve long-lasting results!
Benefis of Mesotherapy:
Encourages hair growth
Minimizes the appearance of fine lines and wrinkles
Promotes a more youthful and radiant complexion
Reduces scarring
Targets excess skin pigment and dark circles
Tightens loose or sagging skin
Tones and contours the body
Book a consultation
What Our Clients Are Saying
Ready to set your appointment?