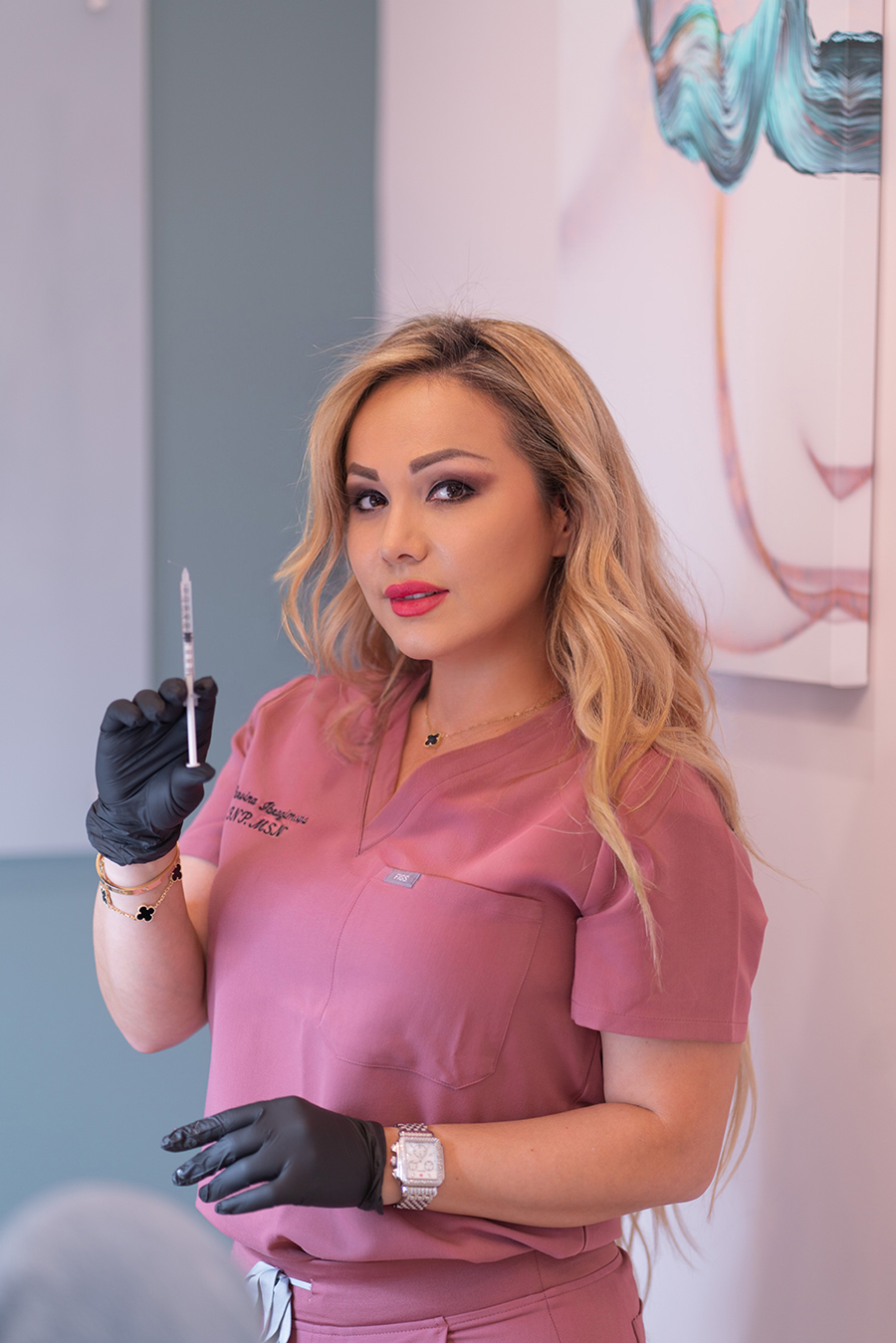 Healthy & Lustrous Hair
Hair Filler Treatment
Transforming your hair has never been easier! For minimally invasive approach that enhances hair rejuvenation and promotes healthy growth, cosmetic injectable filler treatments can now be used to address common concerns for the hair and scalp, including hair loss, thinning, breakage, and pattern baldness. Using targeted active ingredients – including enzymes, peptides, hyaluronic acid, vitamins, minerals, and growth factors – we are able to nourish hair at the root, stimulate fibroblast activity, prevent future hair loss, and rejuvenate the natural growth process. If you struggle with hair loss due to stress, aging, alopecia, or other hereditary factors, hair filler treatment can be an amazing way to reverse these concerns and reclaim your hair's radiant appearance.
Benefis of Hair Filler:
Encourages new hair growth
Enhances skin and hair hydration levels
Improves hair follicle strength
Improves overall hair appearance
Increases hair density and thickness
Strengthens brittle hair
Stimulates blood circulation to the scalp
Targets thinning hair
Book a consultation
What Our Clients Are Saying
Ready to set your appointment?